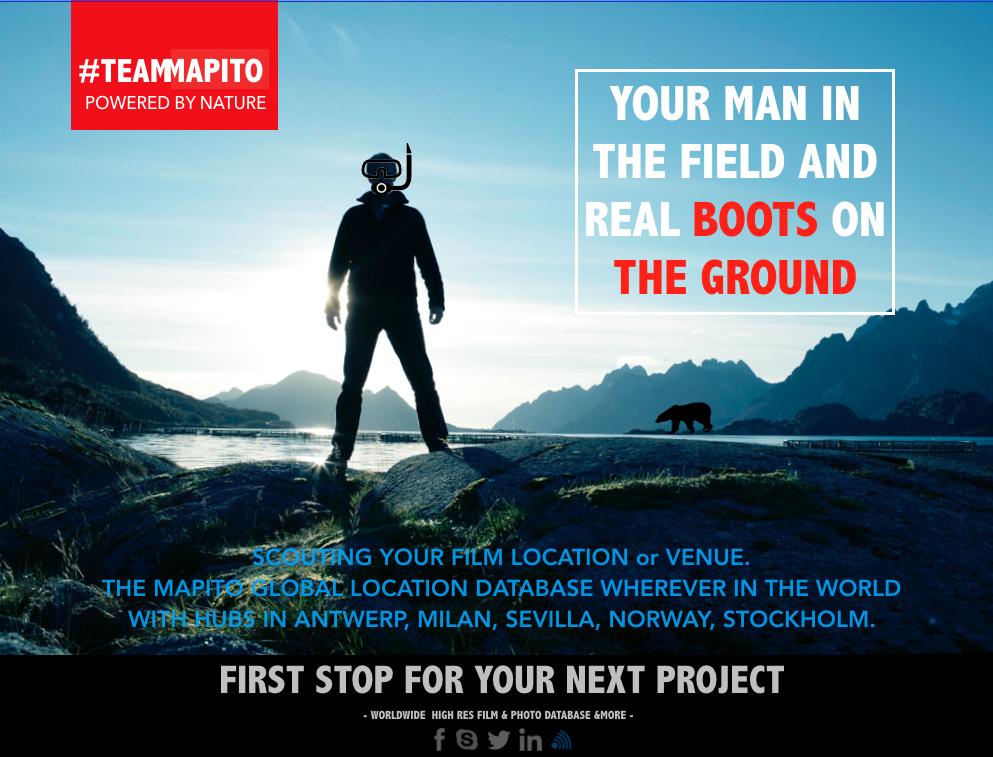 In the last decade in storytelling methodes have changed but locations for events, contentmarketing, entertainment and film is still priority number one. Experience & adventure in automotive with 1.000 buzz words words in a scenario based strategy is never leading somewhere without strategy and the roadmap after your creative development process.
Every clients project is different. We need your exact target & market, all information and project number.
The brief for your tender or pitch is not of interest to our information. Your exact information is to be processed, without borders and we are good to go creating a match for a perfect roadmap, not loosing time with your tight deadline. Navigating and driving the future for your marketing event & followers.
Europe best team location managers operating worldwide, since 1991