A new assignment on the road again this time in a rental car because my Land Rover Disco broke down on the way to Brest, France.
Every project is different and every customer has a different purpose. We adjust ourselves and our services to your wishes.
MAPITO can help*
* with location collaboration, location distribution and location everything else.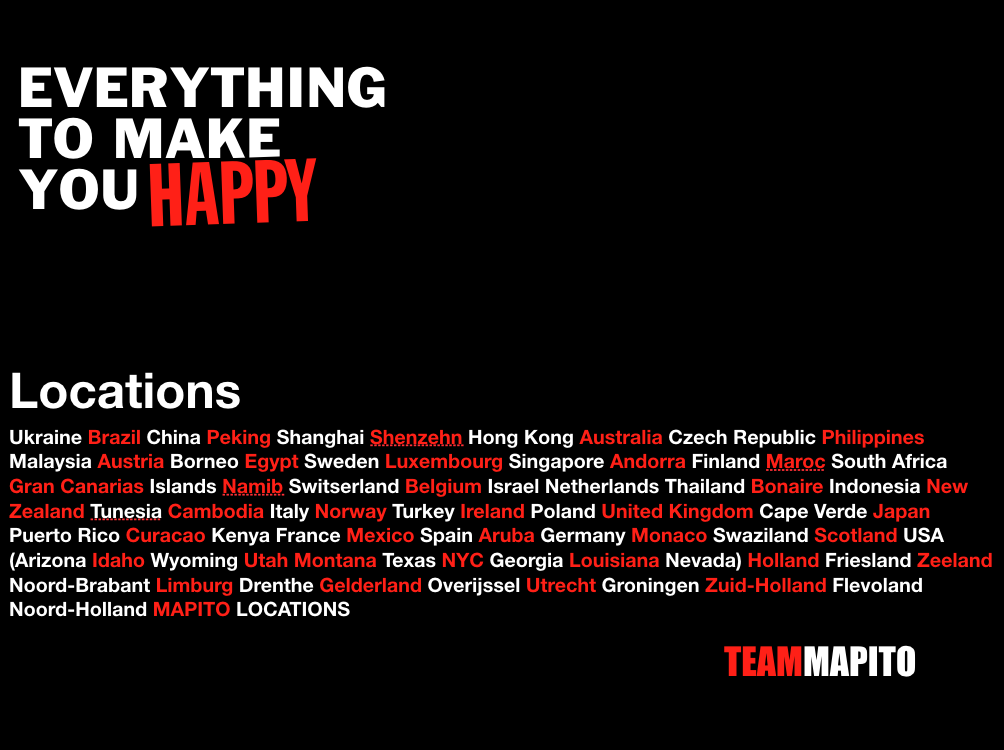 85,000 locations in our awesome library and everything to make you happy.
Aligned with our global friends and family
keep following us in our App on the Go or on social
Thanks for popping by!
MAPITO Locations