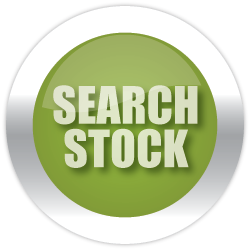 MAPITO UK locations will always stay♻️
MAPITO UK – Scouting in Dorset for an ice cream manufacturer, cliffs and coppermines in Devon and Cornwall, streets, squares and offices in London or tiny villages and ferries in Scotland. We are sent to Lands End and Blackpool for BMW automotive project to find the perfect 'feeling' that matches the lay-out and sells the perfect story. No matter what project or brand, there is a big change that we have the perfect location match for your next project. Edinburgh, Glasgow, Skye or Durness. Urban landscapes – Domestic houses gardens and flats, Interiors, Mansions, Manons & stately homes, Public buildings, Entertainment, food, drink & accomodation, Education & Sports, Industry & Commerce, Transport or the 'Great Outdoors' and the hidden gems.
MAPITO is a company specialised in scouting locations for feature films, TV-series, commercial and photoshoot. MAPITO is a collaboration between photographers, locationscouts & high end location managers.
MAPITO is organised as a professional partnership that can be hired collectively for productions, though clients are free to hire an individual scout. The advantage of such a collective is the harnessing of specific know-how from the individual scouts to more quickly and efficiently find suitable production locations.
Over the years, MAPITO UK has built up extensive expertise. Locations range from an interior for a period piece to high-tech modern architecture; from an old windmill to a huge robotic factory; from healthcare – and a lab – to a bustling CBD, business district.
MAPITO UK locations are 'custom-made'; therefore collections are not pictured on this site. However, MAPITO does have a huge archive and a online database. If a location from these archives is used, it has been specifically chosen to meet a client's needs. The archives can also be used for showing examples in talks with directors, production designers and producers to determine a desired visual style and atmosphere.
Yay! You're Almost There.
MAPITO UK Locations 🇬🇧 will always stay.
https://www.library.teammapito.com/MAPITO-Locations-Film/MAPITO-locations-uk/
TEAM MAPITO
Producer / Project Manager.