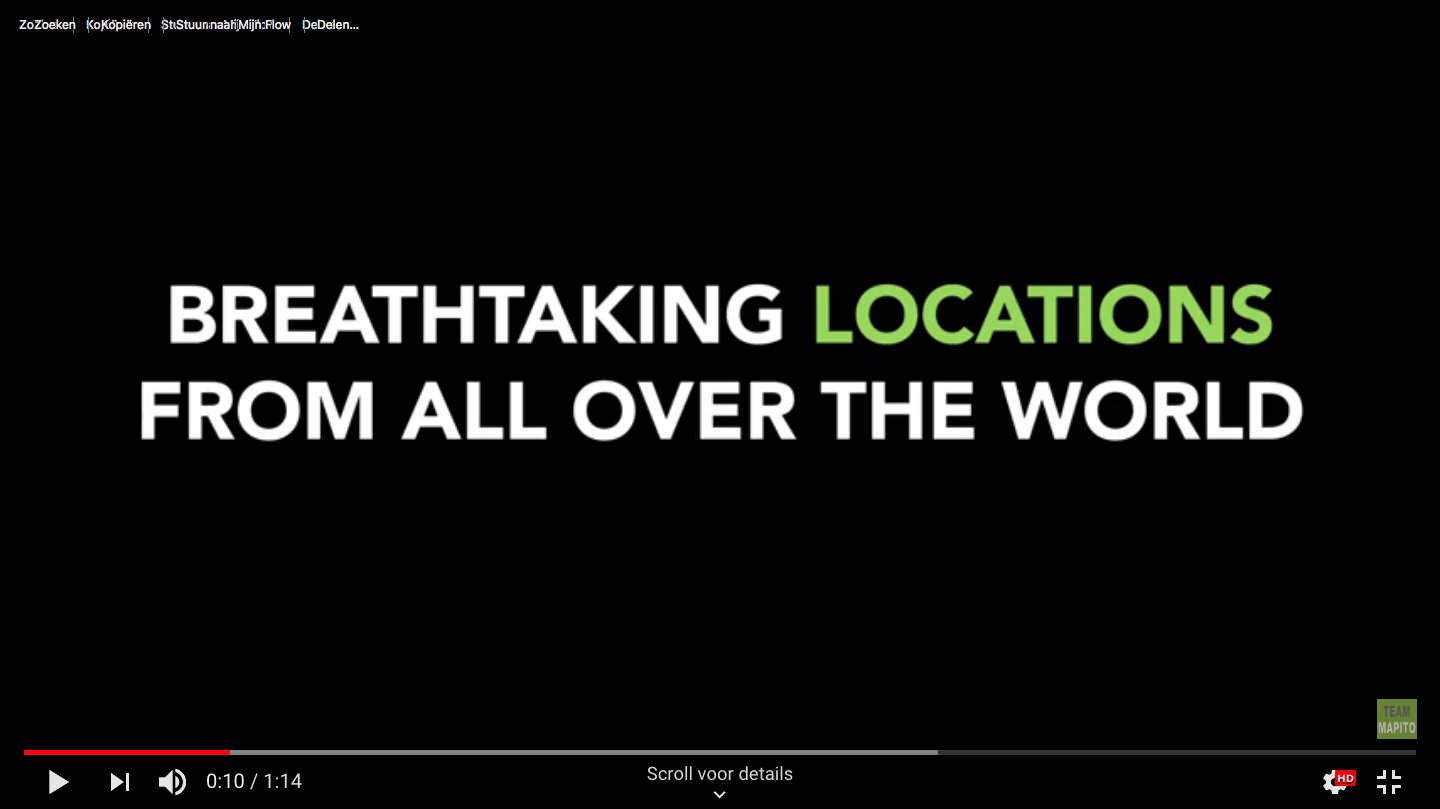 GET INSTAND INSPIRATION WITH 69.OOO LOCATIONS | by TEAM MAPITO both on Vimeo and on YouTube
STILL HAVEN'T GOT A LOCATION FOR YOUR NEXT PROJECT?
We are happy to present our trailer and hopefully you'll like it aswell, let's meet soon for your next awesome project.

All in One place: TEAM MAPITO

Videographers, Location Scouts/Managers, Premium Research for Photo, Film and Event assignments, est. 1991

We handled many photographic shoots and films in partnership with production companies and location scouts/managers for clients around the world.

We worked in the following countries:
Ukraine, Brazil, China (Peking, Shanghai, Shenzehn), Hong Kong, Australia, Czech Republic, Philippines, Malaysia, Borneo, Egypt, Sweden, Luxembourg, Singapore, Andorra, Finland, Maroc, South Africa, Austria, France, Mexico, Spain, Aruba, Germany, Monaco, Swaziland, Gran Canarias Islands, Namib, Switserland, Belgium, Israel, Netherlands, Thailand, Bonaire, Indonesia, New Zealand, Tunesia, Cambodia, Italy, Norway, Turkey, Ireland, Poland, United Kingdom, Cape Verde, Japan, Puerto Rico, Curacao, Kenya, Scotland, USA (Arizona, Idaho, Wyoming, Utah, Montana, Texas, NYC, Georgia, Louisiana, Nevada).

So you know we are here to advise you with shoot ready locations in all aspects for your next project or production.

Thanks for watching.