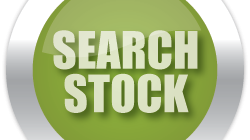 #WHEAT #CROP MOODS BY MAPITO 
We scout locations for film, and the advertising industry. We are experienced and spoiled with data. Is your project behind schedule and are you loosing time on the internet trying to find information about seeds, crops, barly or wheat?
We photograph locations for your project, and also we shoot film for your corporate database, adverts, direct marketing or for social media.
With 85,000 locations online and 42 countries, we are probably the biggest advertising location scout database for your next project.

MAPITO Locationscout MAPITO
We have the most amazing locations for film! MAPITO Locationscout is a network of highly experienced passionate locationmanagers and locationscouts around the world, working together for efficiency and cost effective solutions in the filming & advertsing industry and for your project.
Your opinion is important for us!
Do you have a directors brief, concept idea / or do you need an estimate? We would love to hear from you!
Connect and discover with us.
Visit for more products 6 LM with Exclusive & Premium products  and labels:
Arctic Adventure, Whales and Orca's 
Aerospace/Aviation
Automotive & Smart Mobility
Maritime
Support us on our socials https://www.instagram.com/teammapito/
Youtube channel or Vimeo https://vimeo.com/mapito